User experience designer and product manager (m/w) DE
23. February 2021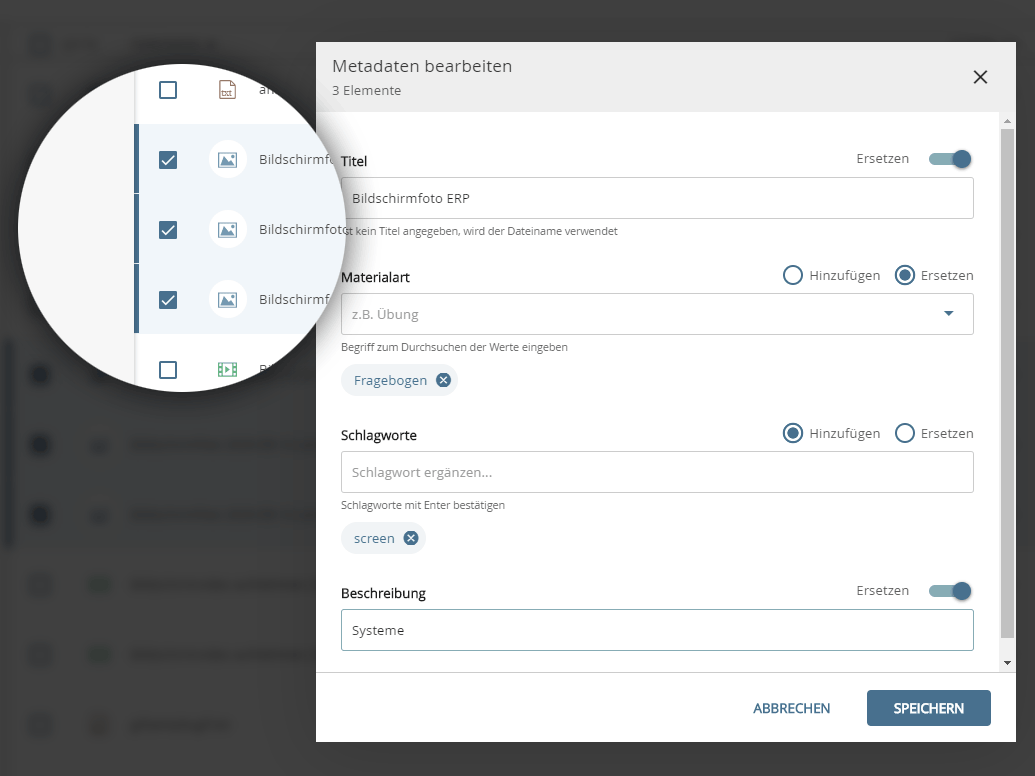 Bulk editing for objects
Version 5.1 is all about simplifying the work of authors.
Mass metadata editing implements one of the most frequent requests of the edu-sharing user community. The key metadata can now be edited for any number of selected objects at the same time. Depending on the metadata field, you can choose whether the information should be added or replaced.
The metadata download for objects supports easy exchange with systems that do not yet have an edu-sharing interface
Bulk permissions
For easier collaboration in your team, as of this version, the permissions for any number of objects can be edited at the same time.
You can decide whether the existing permissions are to be extended or replaced.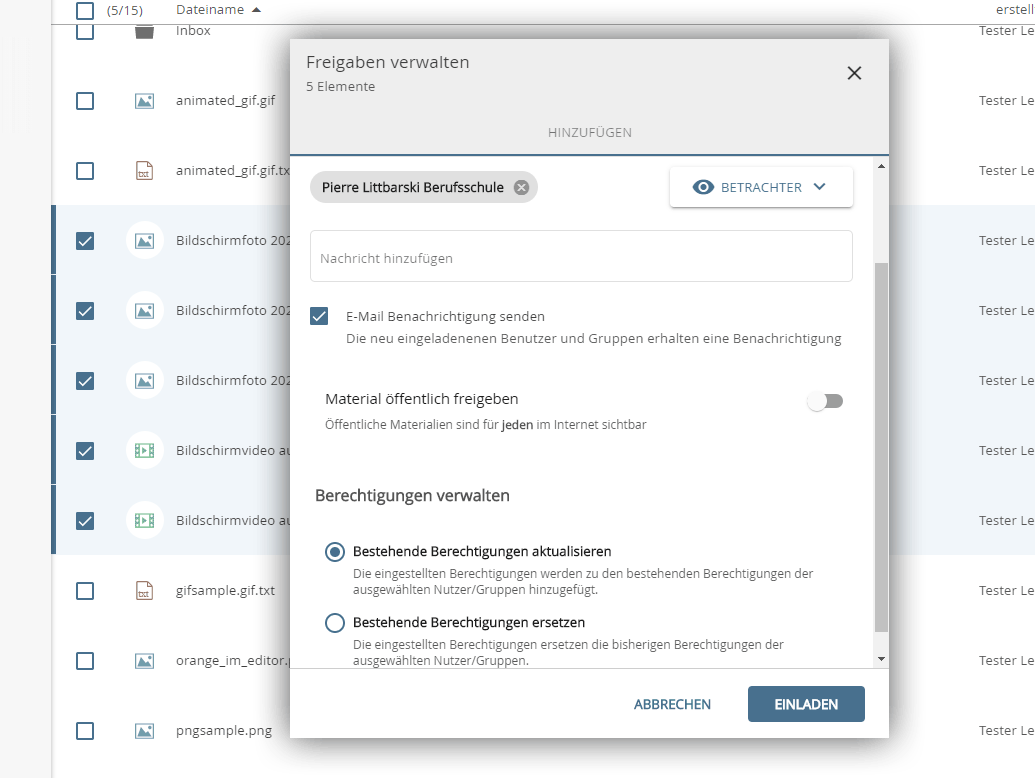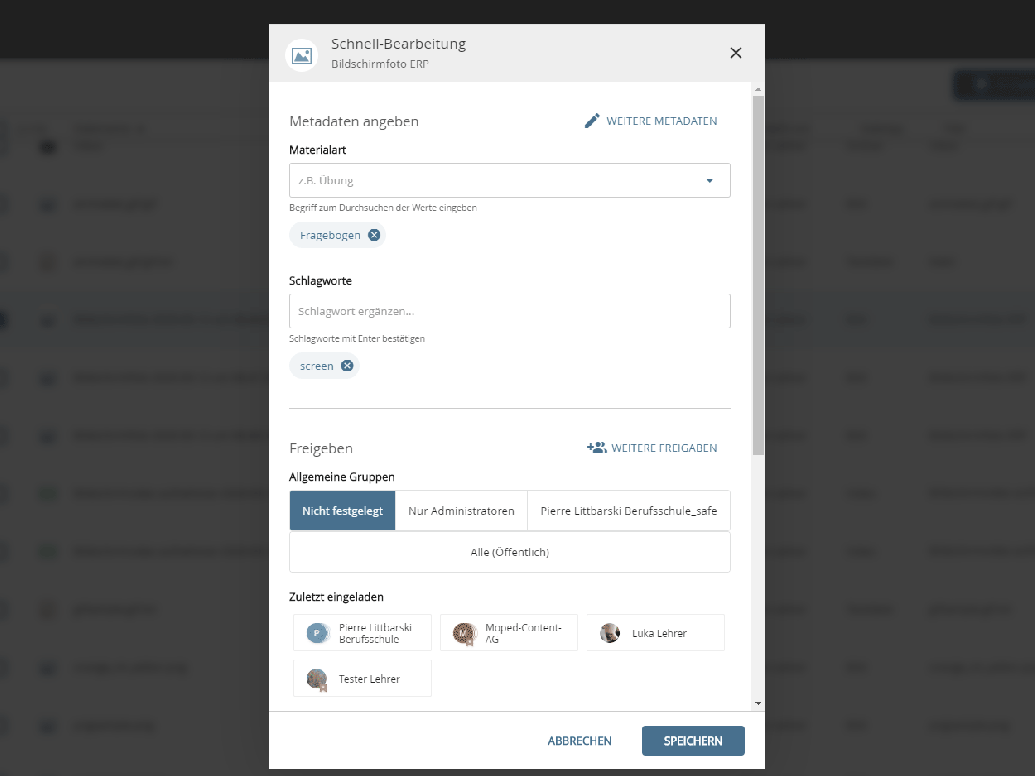 Quick editing
With the Quick Edit feature, we are fulfilling another request from the user community.
With the help of this tool, a selection of the most common metadata such as "material type" and "keywords" can be added or changed.
In addition, the Quick Editor includes functions for easily sharing objects and assigning licenses. For example, the last invitations made are displayed and can be reapplied to the objects currently being edited.
QR Codes
A QR code with the link to the object in the repository can now be displayed in the detail view of objects.
Teachers can display the code on their interactive whiteboard, for example, or print it out on a worksheet. Learners can use a QR code scanner on their mobile device to jump directly to the object. This saves your users having to search for or navigate to the object.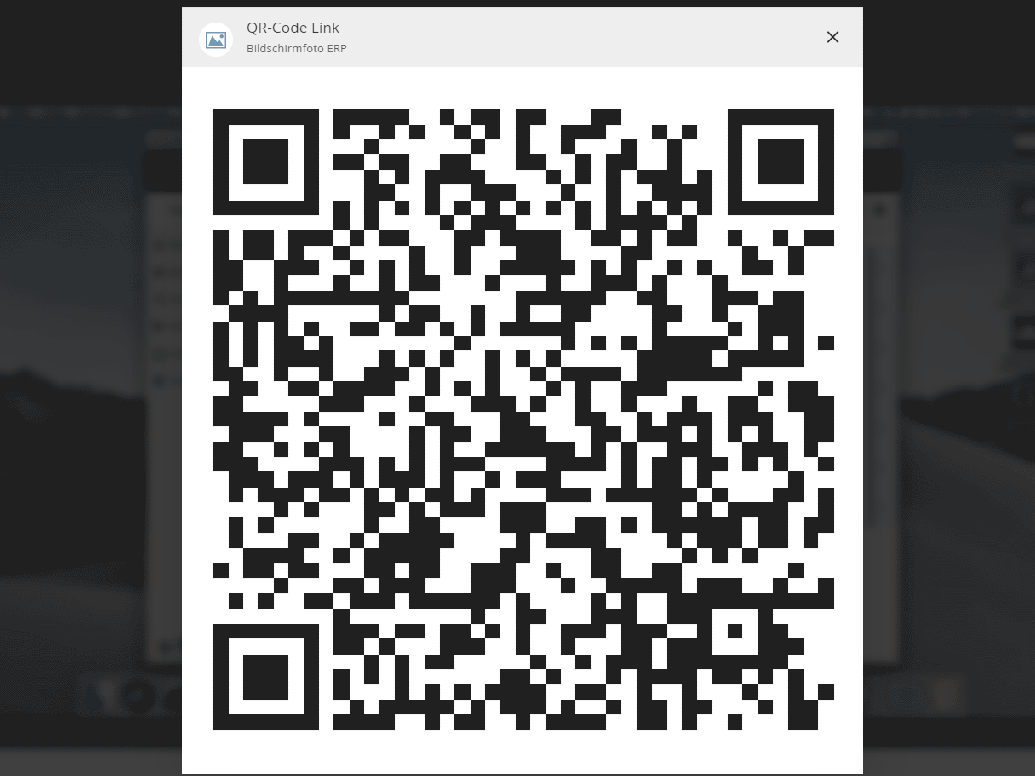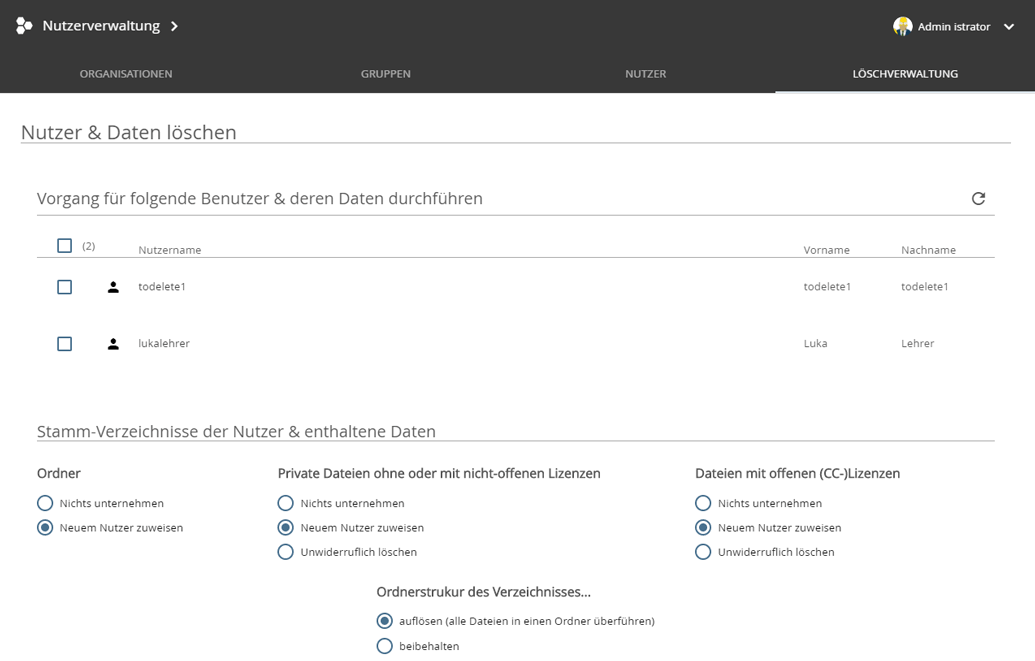 Deletion management for user accounts
The General Data Protection Regulation results in new requirements for processes and functionalities in e-learning.
The edu-sharing user management supports you in implementing a DSGVO-compliant deletion concept. Functions such as "content inheritance" ensure that valuable learning objects remain in the system, if desired.
Revised administration environment
Version 5.1 adds numerous helpful features to the administration environment:
a powerful statistical evaluation of material interactions with download of the evaluations
an environment for the administration of connected media centers
a tool for configuring the repository start page based on Elasticsearch