edu-sharing 4.0.4 released
7. May 2018
Ausprobiert im Hackathon: Einen moodle-Kurs direkt in edu-sharing erstellen
12. November 2018
edu-sharing | 4.1 | Community | Release | testen
Test new version?
We've finished development on first release candidate of edu-sharing 4.1 - it's ready to be tested by the community.
Thanks for your time. We're looking forward to your feedback.


Features
What has changed?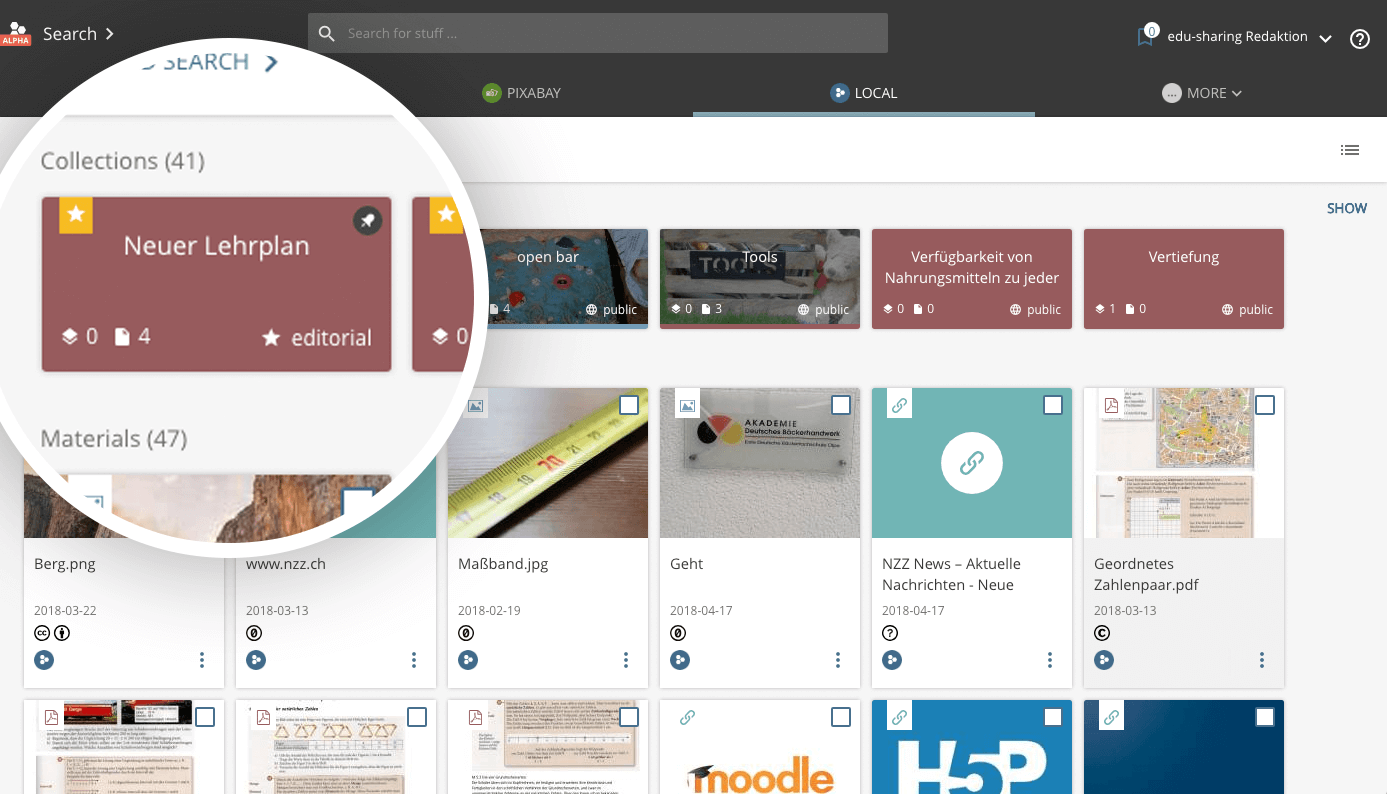 Editorial collections
Introducing: Editorial collections are a place where users can find quality assured content created or edited by editorial teams. You can also add further metadata to those collections (i.e. tags) and pin them in search to make them visible.
Use H5P content
Thanks to our rendering service you can use H5P content since this version. Just create and download new content on h5p.org →. Upload the .zip in edu-sharing and make it available everywhere.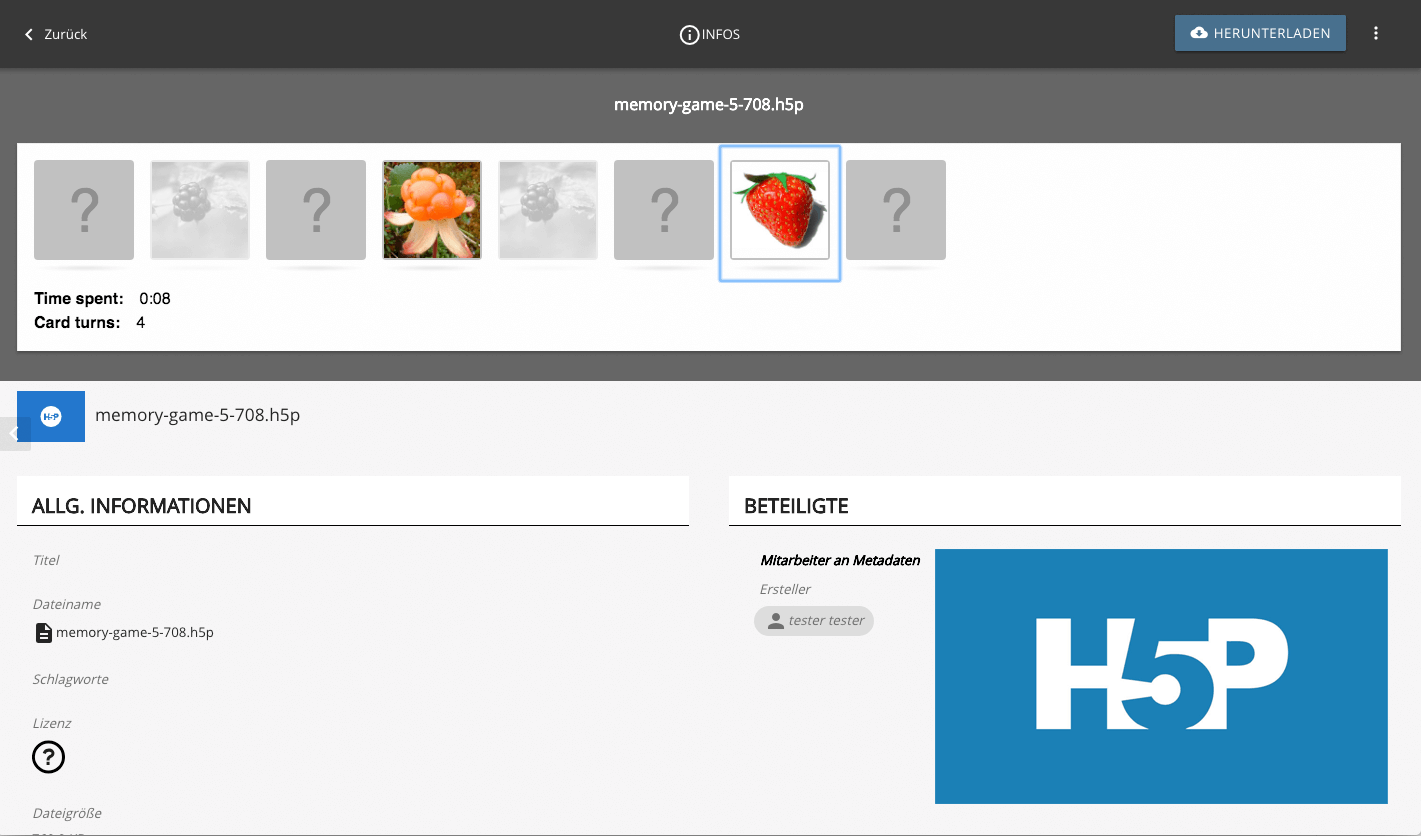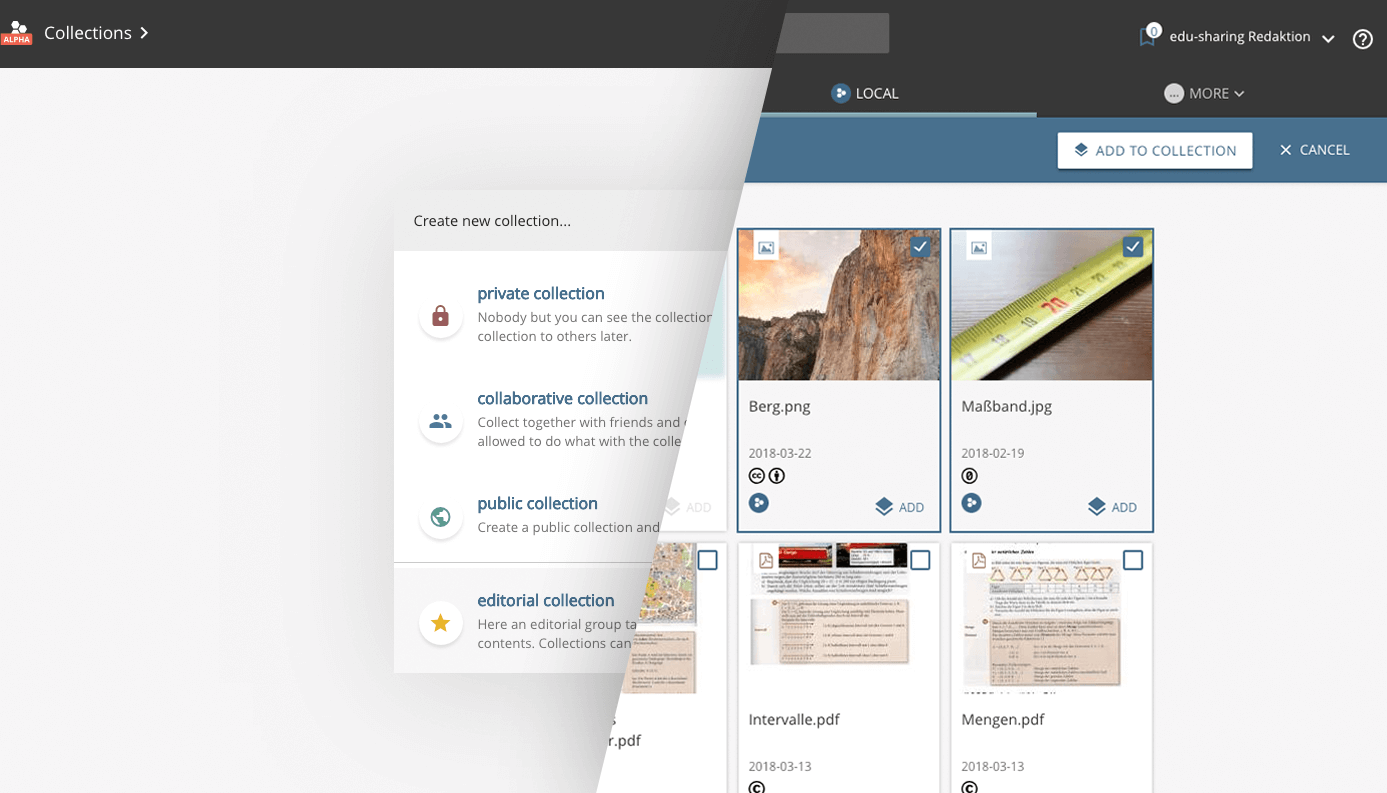 Many improvements in collections
Create, sort or share educational content in collections. We worked on many different levels to facilitate working with collections. Here are just a few:
Create collections easily with pre-defined settings
Bring content in a collection in a certain order
Add new content to a collection easily
... and more.
Assignment of OER licenses
We've facilitated the assignment of correct licenses with numerous improvements:
Assign a license to multible objects at once
Add information about the creator as plain text
Open licenses (i.e. for OER) can be assigned with just a few clicks. Other license types are available as well.
Recognize at a glance whether content is OER or not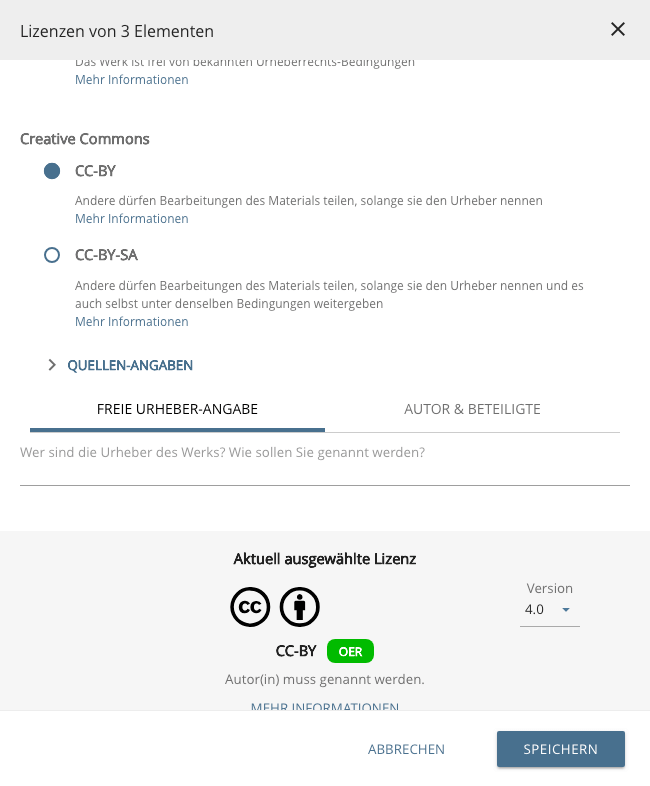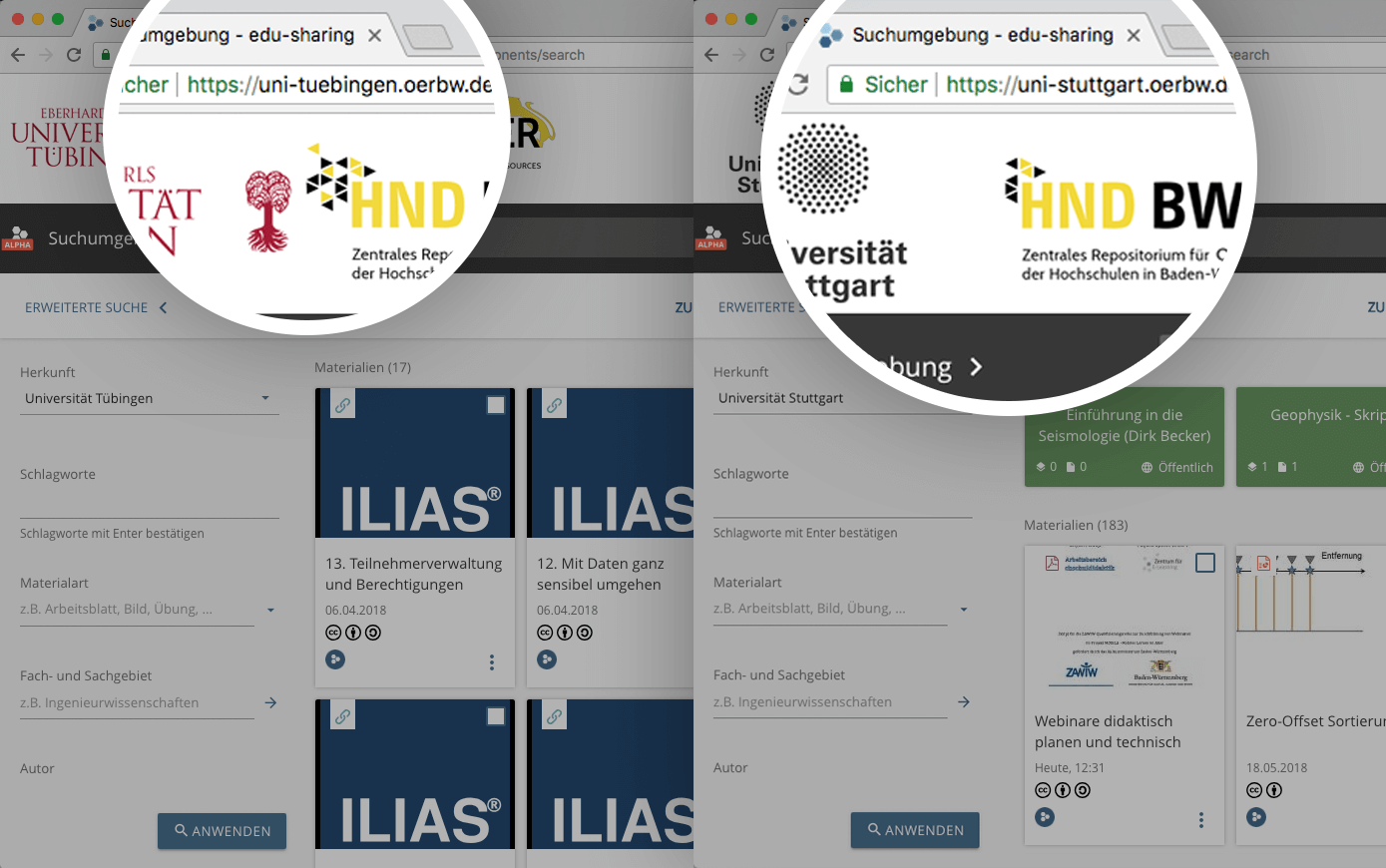 New: Contexts for one instance
Use contexts to access edu-sharing through different perspectives with a certain URL. Build one instance for schools and higher eudcation and devide both parts using a context for each. In each context you can set an own banner image and metadata.
More improvements
Bookmark list
Improvements in search
Exact searches
Search with other terms if you don't get results
New filter for licenses in search
... and more...