Like every month edu-sharers are working on innovative ideas, concepts and prototypes. At the october hackathon two teams worked on the following projects.
Winner: Statistical information service for OER repositories

Bulk licensing for OER images
1. Winner: Statistical information service for OER repositories
This edu-sharing Hackathon team has been working on an advanced concept and a first implementation of this service. They were supported remotely by the team of the OER-Wordmap, which answered questions about interfaces and standards between portals and open access systems. The idea is that in the future the OER Worldmap could automatically query such information services to aggregate a world map of available content sources, their content and usage intensity. The following link leads to a more detailed report on this hackathon project that we would like to continue developing in the OERde community: https://edu-sharing.com/2017/10/26/arbeit-auskunftsfunktionen-fuer-oer-repositorien-beim-edu-sharing-hackathon/?lang=en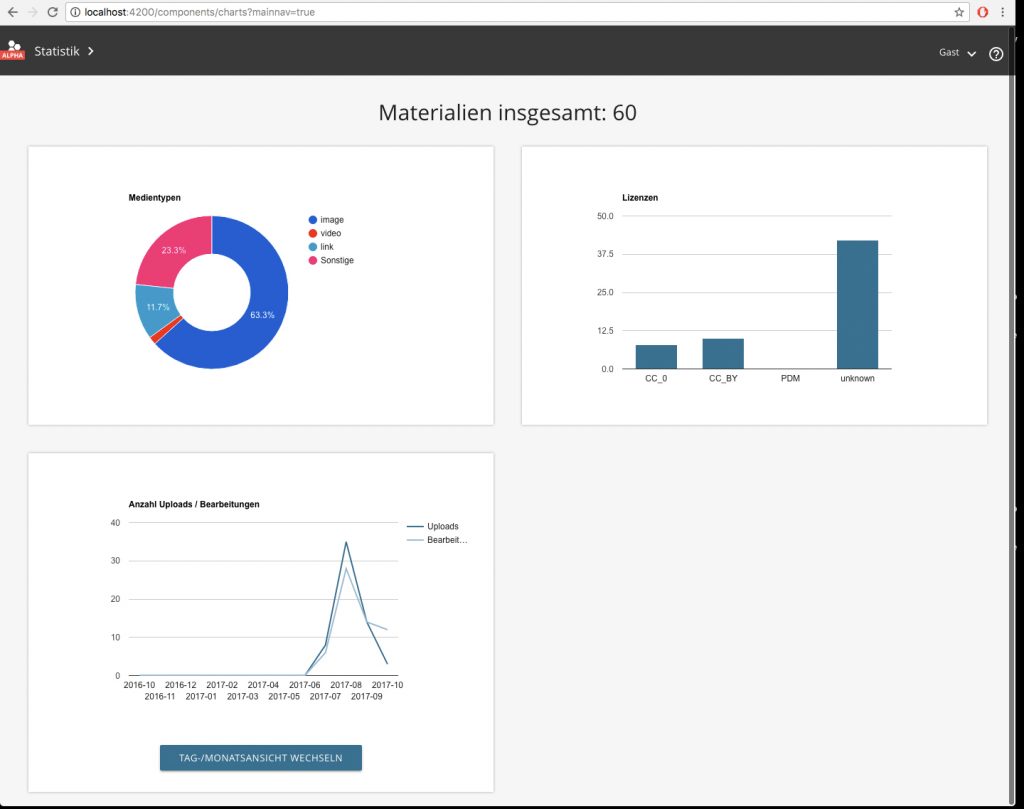 2. Bulk-Licencing for OER-pictures
The CC stamper from edu-sharing has been tested by the OER community and evaluated as a useful OER tool for stamping CC licenses into images and metadata. At the team-hackathon in october, we have developed a first bulk expansion. While previously only individual images could be uploaded, several images can be stamped at once now.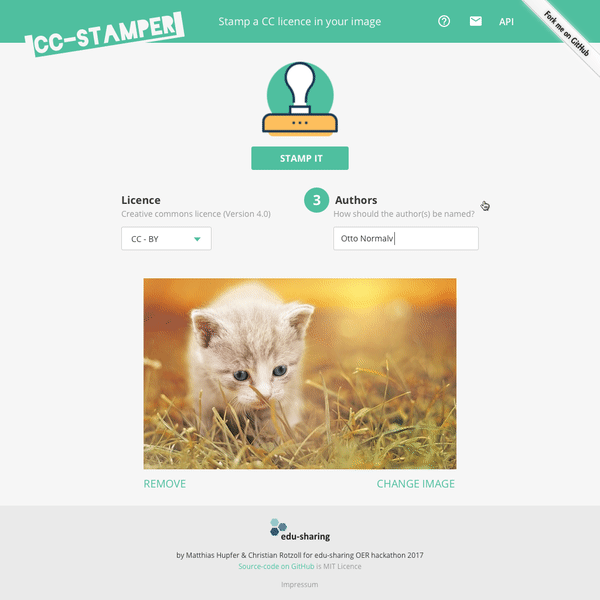 The stamper is available at the edu-sharing gitHub Account.

This text is licenced under the CC BY 4.0-Licence. Author: Annett Zobel (edu-sharing)