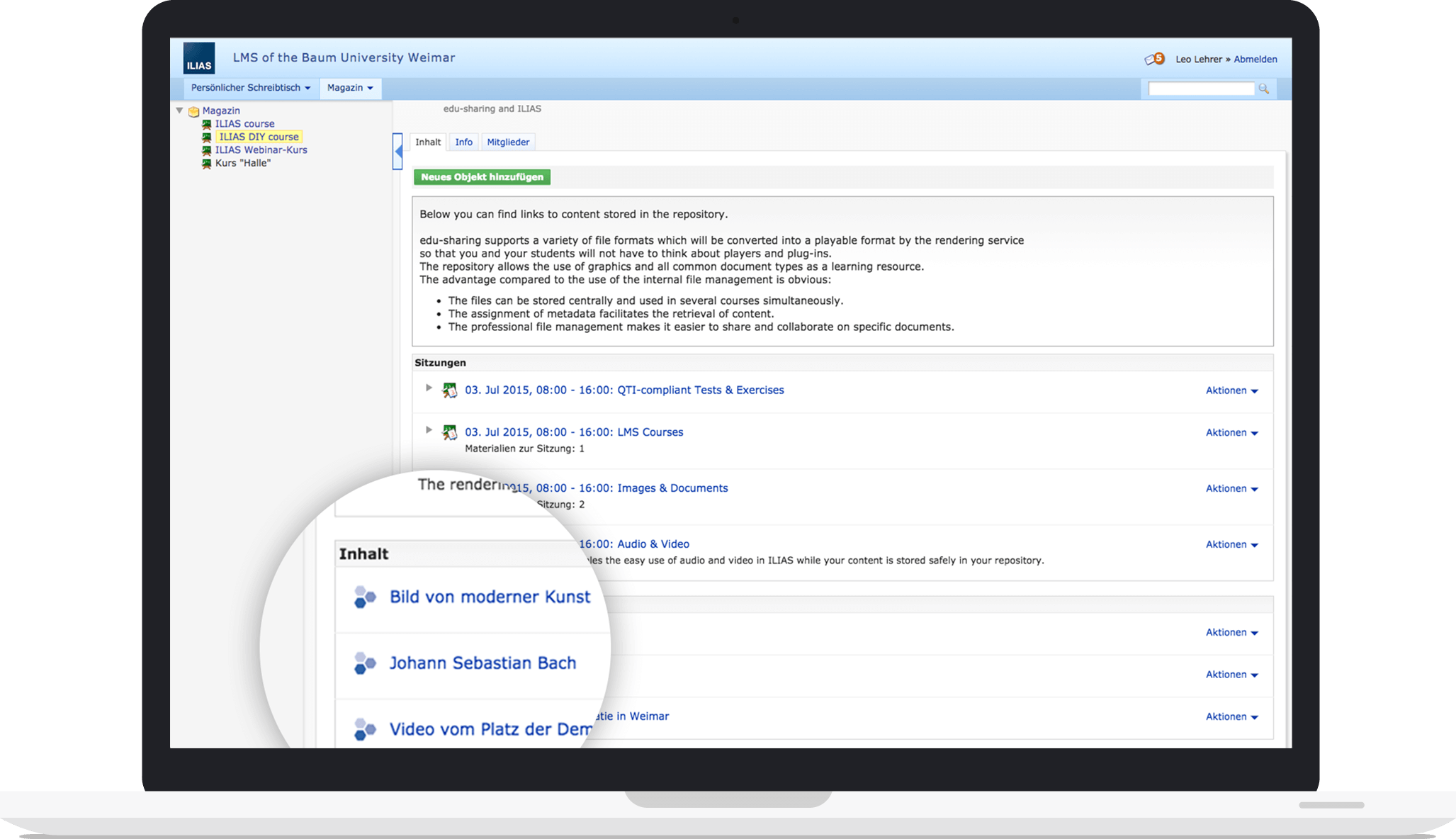 ILIAS | LMS | Learning Management System | ILIAS plug-in | E-Learning
ILIAS plug-in from edu-sharing
Thanks to the edu-sharing plug-in for ILIAS, materials from the edu-sharing repository can be integrated as links in the course process. Content is delivered by the playback service.
Store content in the repository and reuse it in courses
use and play different media types
correct licenses are automatically given
Overview of all connected tools
to the ILIAS website
Include content from edu-sharing
Via the edu-sharing connection you have the possibility to integrate your own and shared content from the workspace. In addition, interesting published foreign materials from connected sources (eg Pixabay, Youtube or German Digital Library) can be reused.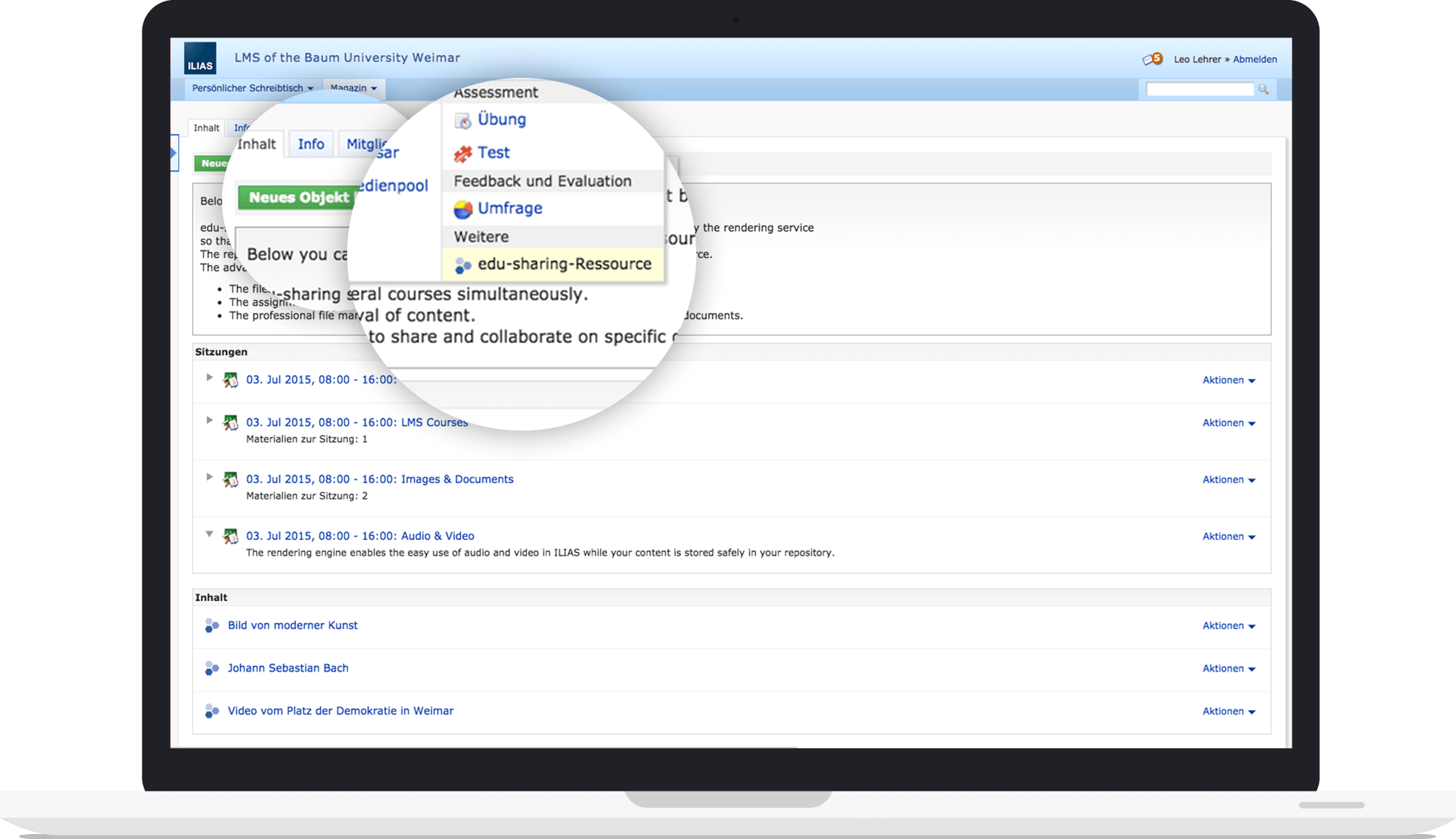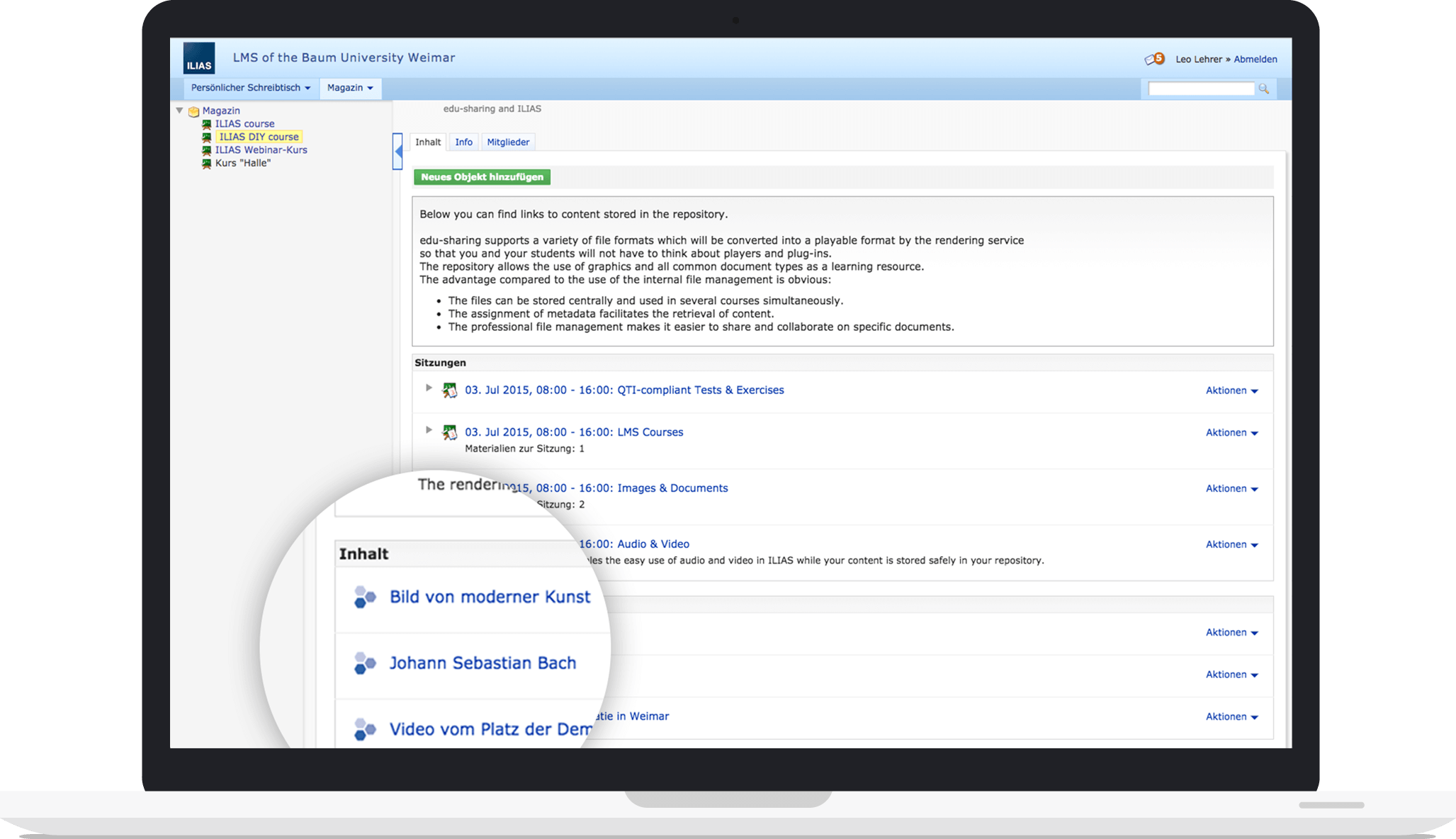 Use content in the ILIAS course
Materials are inserted as resource link in the course of the course and delivered and played back for each media type. Thus, the data size of their course remains low, also any rework on the material must be made only once centrally.
Delivery with correct license information
Once the correct license has been specified in the workspace, it will always be displayed directly and clearly on the material of linked links in the course program, without the user having to worry about it. The edu-sharing playback service counts the uses per content and can pass on the data to collecting societies upon request.