edu-sharing | App | collecting| e-learning App
Search, find and collect - no matter where you are
While surfing on the road or at home a beautiful find discovered? Simply sort the discovery in the edu-sharing app into private or shared learning content collections. With the edu-sharing app you can:
Make your own pictures and upload them easily
Make your own pictures and simply upload interesting links directly into your own or shared collections
Whether on the couch or on the road: searching, finding and structuring materials.
Soon available:
Currently we're working on a whole new app. Beta testing will be possible soon.
Save interesting links in edu-sharing
Have you found an interesting website and want to remember it or reuse it? This is possible with the edu-sharing app: links can be saved via "share function" in you mobile browser. Select the appropriate collection - that's it.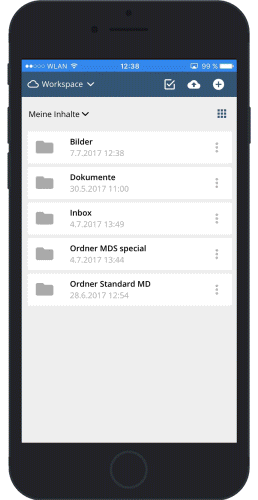 Upload and use your own pictures
With edu-sharing app, you can upload pictures from the gallery of your smartphone to the app on the go. Whether you're looking for a picture or a sign, the app lets you take important documents quickly and place them in a collection.
Everything available - no matter where you are
With the edu-sharing app, you can always control your own and common content, browse for interesting materials, and sort them into collections.
You also have access to your cloud storage on the go. This is where your own materials are stored, and you can access shared content from your groups.
Search, Find, Collect
no matter where you are
Have you seen exciting material on the road and want to document it where you can find it quickly? With the edu sharing app, you have access to your smartphone from anywhere with their own and shared edu-sharing collection content. You can sort newly found documents into their own collections or share with others. Interesting links or a picture of any signatures on the road can also be safely and comfortably sorted into their file folders.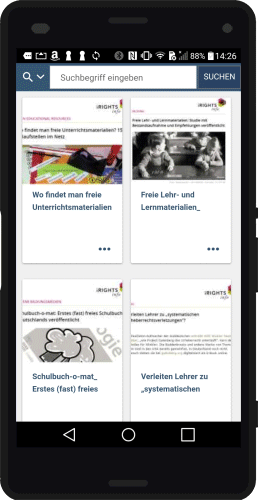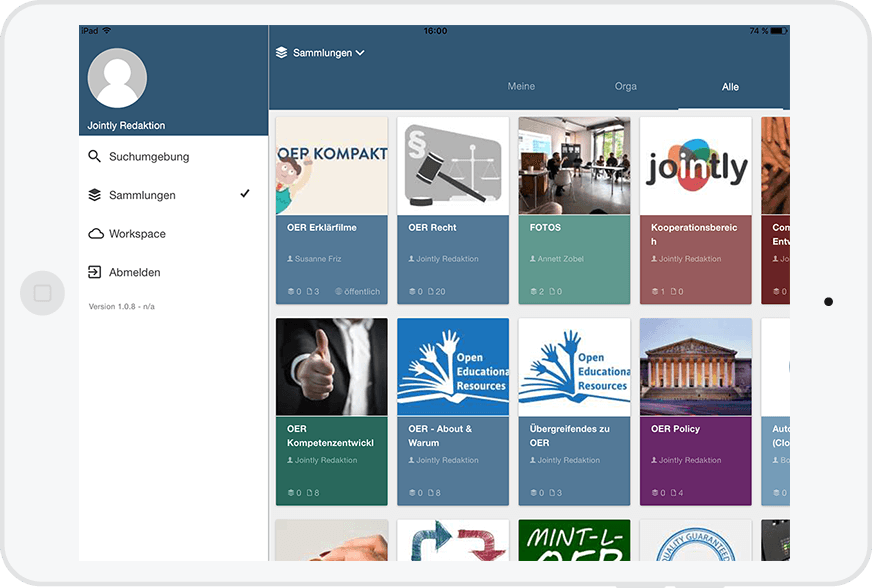 Can also be used on tablets
The edu-sharing app can also be used on tablets: find, collect and share easily from home or on the road
What do I need to use the app?
The following things are necessary to use the edu-sharing app:
1
edu-sharing instal (4.0.0)
An edu-sharing repository including a rendering service (version 4.0.0) must be installed on a server that you can access.
2
Account
You need an account to your instance or organization, which you select from a list at login or even specify a URL.
3
Android or iOS
The edu-sharing app runs on smartphones and tablets with the operating systems "Android" from version 4.4 and "iOS" from version 9.
Feedback or questions about the app?
Do you have ideas for new features or would you like to participate in the development? Feel free to contact us.
Homepage