edu-sharing Hackathon in August
31. August 2017
edu-sharing team at OER world congress
17. September 2017
UI Design for edu-sharing CC-Stamper
The CC stamper from edu-sharing was tested by the OER community and evaluated as a useful OER tool for posting CC licenses into images and metadata. To make the use even more enjoyable and fun a cool user interface has been developed at this team Hackathon. The first prototype looked like this:

At the Team-Hackathon in August, the edu-sharing community developed a new design for the CC-Stamper:

As a small appetite, the edu-sharing community has also created an animation video at Team-Hackathon. In this version, the users first upload the image, then select the respective license and can specify the names of the authors. Last but not least, the license and metadata are stamped into the picture by clicking on the "Stamp it" button.
ttention! Spoiler: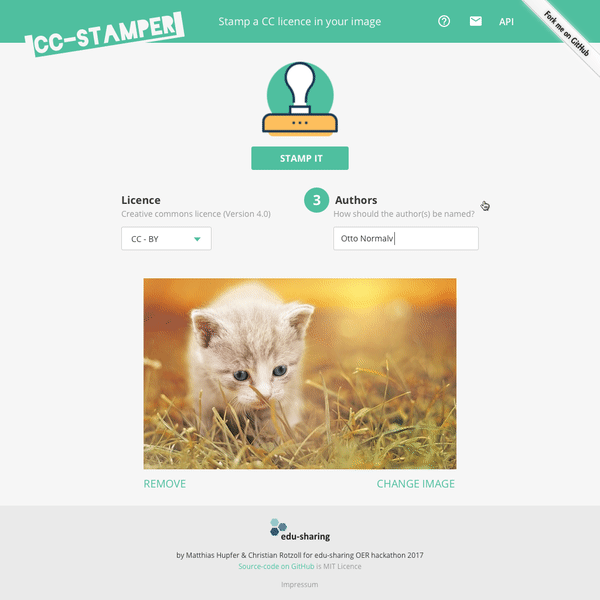 On the edu-sharing gitHub account are further preview images and the video for the CC-Stamper deposited. Here developers, UI designers and users can discuss further proposals with the edu-sharing community.
Merken