Share content and tools in a federated cloud.
Take advantage of the e-learning systems of your partners.
We connect your infrastructure!
sharing of content and tools across the borders of originations
cloud storage and tool integration for learning environments and authoring tools
group-based access to services and applications
professional search engine
Achieving more together
Modern cloud services determine our private life. We coordinate our appointments with our favorite calendar, maintain contacts through social networking services and we manage and share our documents using cloud storage. For reasons of data protection and privacy however, these cloud technologies have not found their way into our educational institutions.
However, we believe that our teachers should be able to decide what tools or what learning platform they would like to use for each class or teaching tasks. Using afederated educational cloud you can provide and use modern learning, working and authoring tools together with your partners. We support you in the integration of your infrastructure and help in the implementation of inter-organizational authentication, authorization and data protection concepts.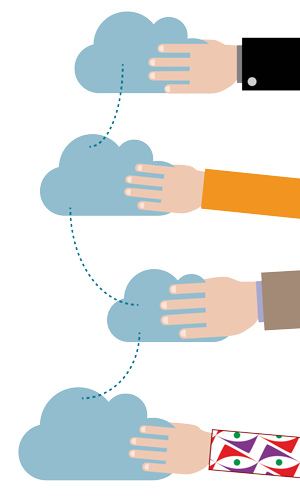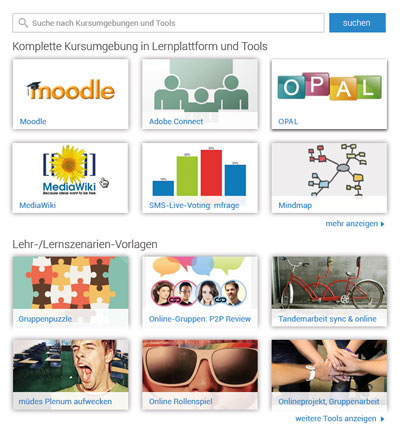 Access to content, tools and
exciting templates
The content of your repository can be offered on freely configurable views which can be integrated into your website. Here your users can find the following according to their access rights:
learning content ordered by events, tutors, courses ...
courses of learning environments such as Moodle or OPAL
tools such Etherpad and ONYX
didactical templates as a preset for their own courses
This way tutors can use the best tool for the job.
A cloud storage for all your educational content

All files created by a user such as media, research data, and learning content are stored in the personal cloud storage which can be kept even when joining another organization that is part of the federation.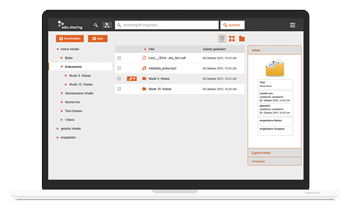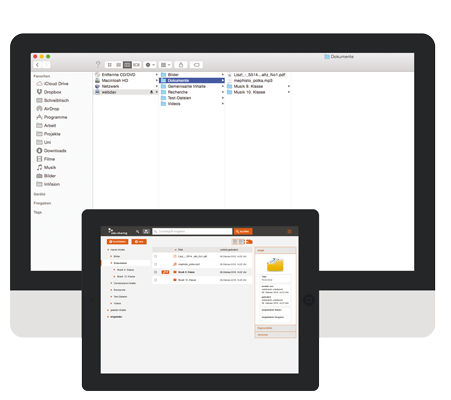 Store content cetrally and use it everywhere.
Start your educational cloud project with a cloud storage for your users, groups and departments . Connect all your learning platforms and other IT systems in order to use the centrally managed content anywhere .
The content can be used in all connected systems such as lms, Wiki, Web-CMS.
In the edu-sharing workspace , you can integrate your favorite authoring tools , such as the editor of the ONYX Test Suite .
The sharing function and the license editor ( for example, for the Creative Commons ) facilitate sharing and publishing content .
We integrate existing network drives or other internal content sources. This allows you to browse all your content with one central search .
Integrate sources of quality content!
Connect additional sources with good quality content to your cloud solution:
open content sources, such as wikimedia, YouTube or Serlo
your library and related publication sources
organizational media servers
edu-sharing repositories of other educational institutions
The central management of content makes it easy to create usage statistics for collecting societies.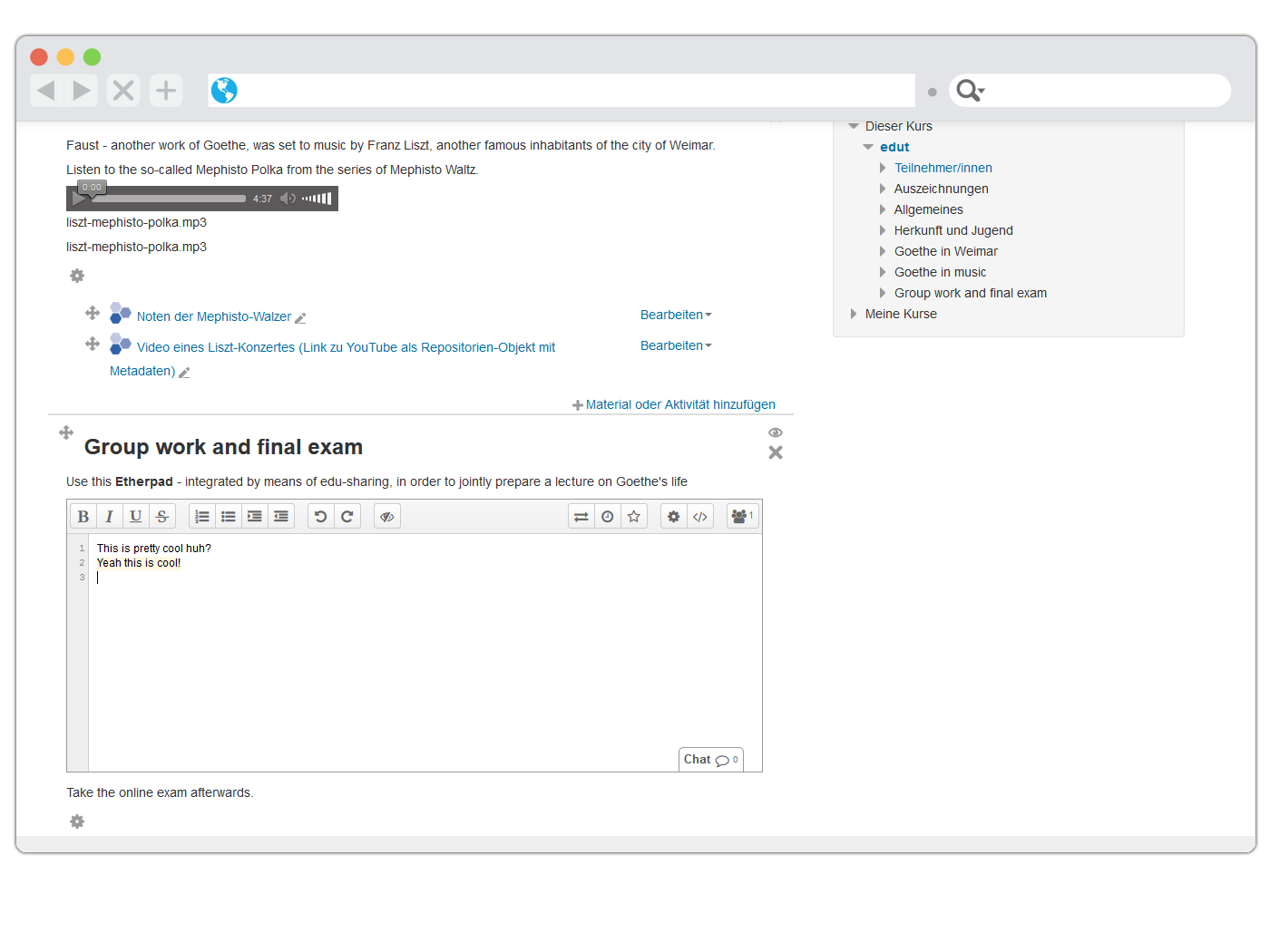 Content and tool-use in all connected LMS and authoring tools
Many popular software tools can be connected to the educational cloud easily:
LMS: Moodle, OPAL, Ilias
tools: Mediawiki, Vanilla-Forum, Etherpad
ONYX Testsuite, Liferay