Try edu sharing yourself!
The best way to get an idea about software is using it.
Test-drive edu-sharing and its integrations!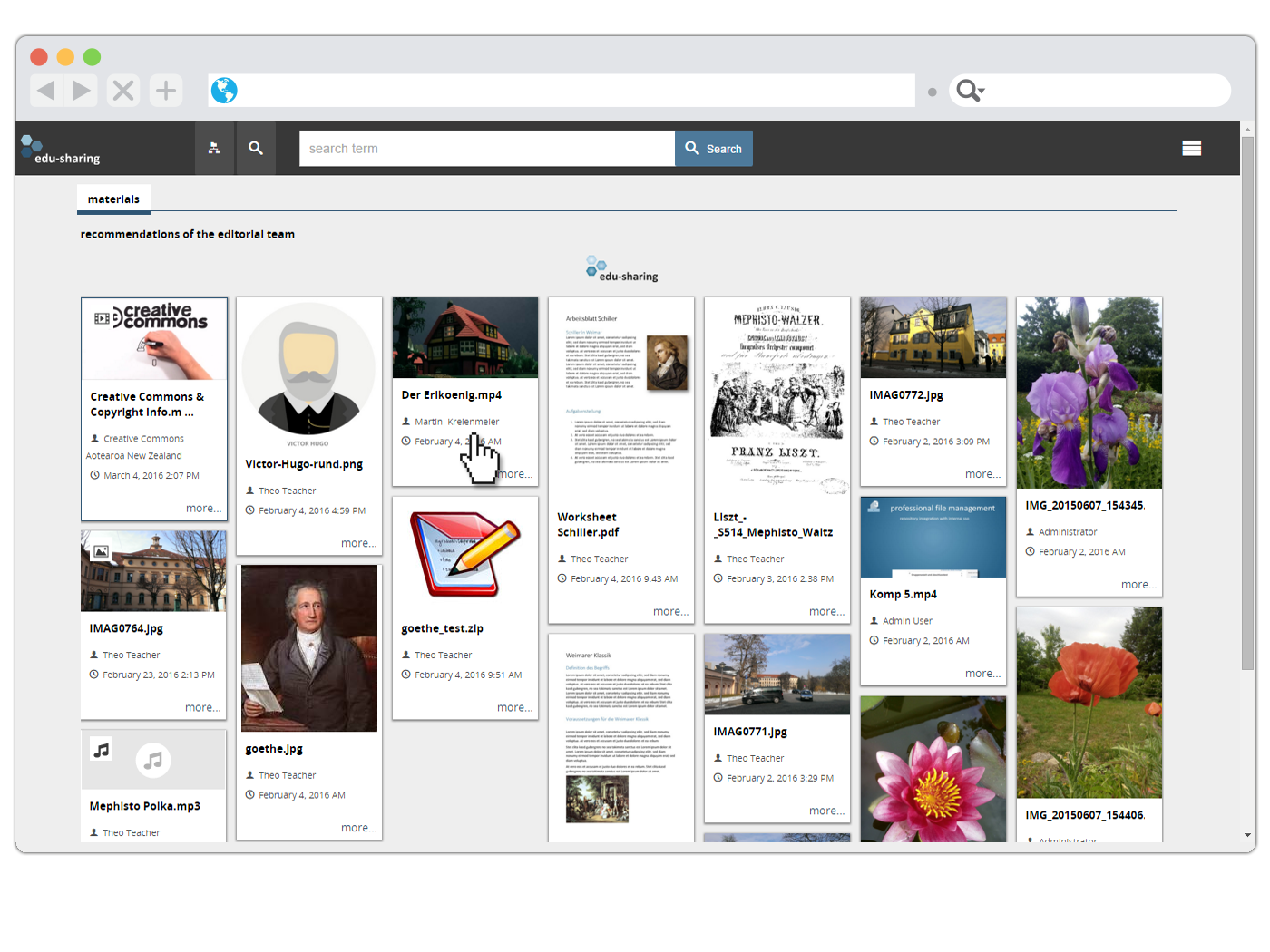 edu-sharing search engine
---
The faceted edu-sharing search supports your users in finding content in their own repository and connected content sources. In our demo environment you can find content from the local edu-sharing installation, YouTube and the German Digital Library.
user name: teacher | password: tree
---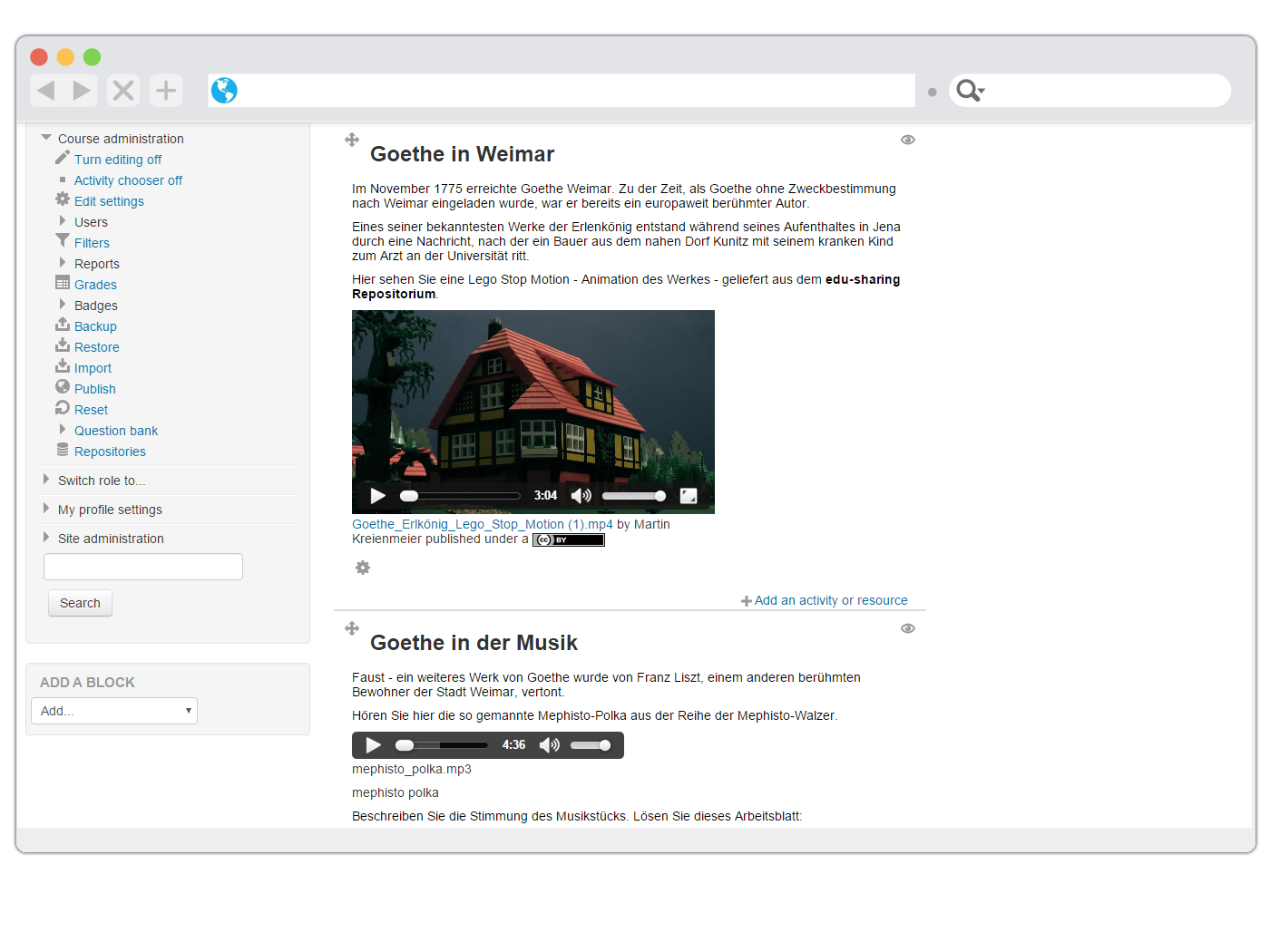 edu-sharing & moodle
---
Test the integration of the edu-sharing repository in the most popular open source learning management system in the world.
The edu-sharing-moodle-integration offers you the following features:
professional file management
integrated media playback with inline rendering in all WYSIWYG fields
faceted search
---