What is edu-sharing?
edu-sharing is a self-hosted open-source framework for education. It facilitates the management and provision of documents, metadata and applications in learning and authoring systems such as Moodle, ILIAS and OPAL.
edu-sharing can be used in several ways:
as a cloud based file-manager or as an e-learning repository for learning management systems
as an (OER) search engine for media and learning content with functionalities for editorials
as a secure cloud solution for shared e-learning infrastructures
This versatility is made possible by the flexibility of the edu-sharing components.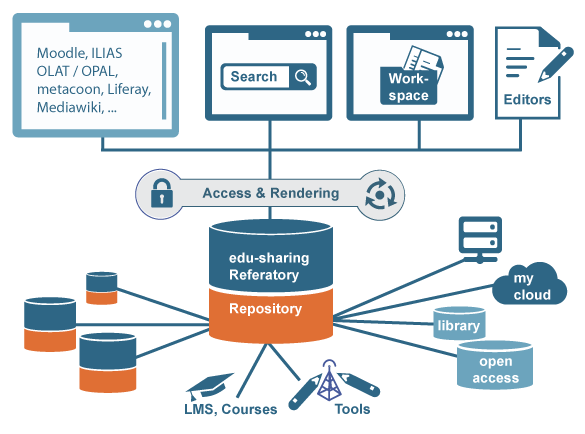 The edu-sharing components:
Repository
The open source repository is the core of edu-sharing. This is the place where your content is stored and managed.
Here's how the cloud storage works:
Our interfaces and meta-data mapping functionalities allow the connection of external content sources to your search engine.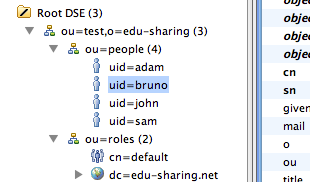 edu-sharing features solutions for authenticating users and for the management of roles and rights across the borders of systems and organizations.
Rendering Service
The rendering Service makes sure that your content always makes a good impression - on any kind of device.
It also ensures that everyone can only view the content which is intended for him.
Plug-Ins
Our plug-in system makes it possible to use edu-sharing content across all connected systems such as Moodle, MediaWiki or to use ILIAS. Of course, you can put your own content in the repository while using the connected systems.
Editors & applications
Interfaces for editors like ONYX and ONLYOFFICE allow editing objects directly in the repository - without the hassle of downloading them.