File management as easy as 1-2-3
edu-sharing is a cloud storage for learning content, which is being developed in partnership with teachers. Unlike commercial services like Dropbox or Google Drive you can install edu-sharing on a server of your choice. So your data is always under your control.
Embed your content with the help of our plug-ins for Moodle, OPAL, ILIAS or MediaWiki in your preferred platform. Thanks to the central storage, changes are immediately reflected throughout your materials. Your edu-sharing file manager and your group folders can be integrated like a network drive in your Mac Finder or Windows File Manager. This way you can open your content directly from edu-sharing in order to edit it with your favorite authoring tool.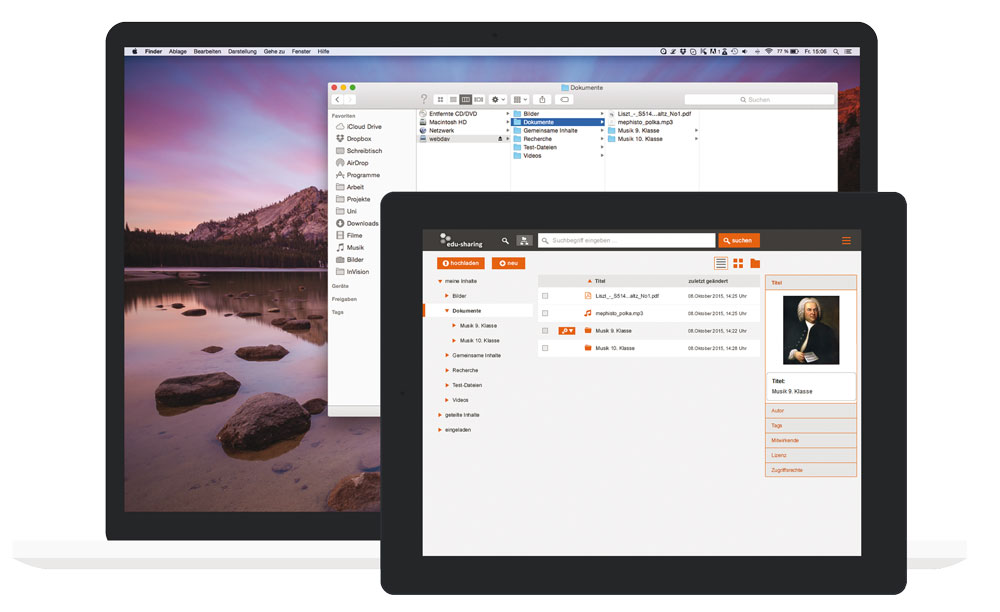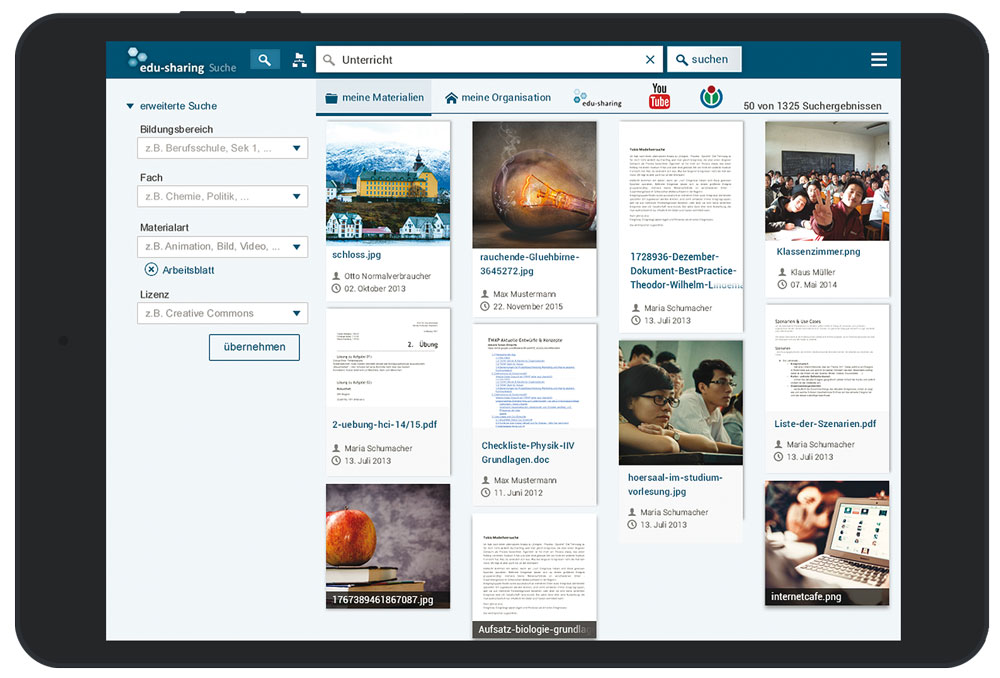 Find the right content quickly
Bundle your internal and external content sources and file storage and access them with a user friendly search engine. Thanks to our automatic full-text indexing, you can search within the content of the objects stored in edu-sharing.
edu-sharing offers its users simple search and a configurable, advanced faceted search. With the help of search options such as school-type, age group or subject your users quickly find the perfect content for their course.

Try the search engine!
Multimedia all the way
Does your LMS support complex content formats such as QTI assessments or modern tools like Etherpad? The edu-sharing delivery and renderning service allows the use of these and a variety of other content and tools - even on mobile devices. For complex objects such as Etherpads or Moodle courses edu-sharing creates instances of the tools for defined user groups. edu-sharing checks access rights and can be used to collect statistics for transactions relating to publishers or collecting societies.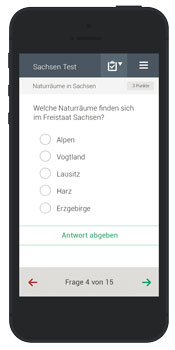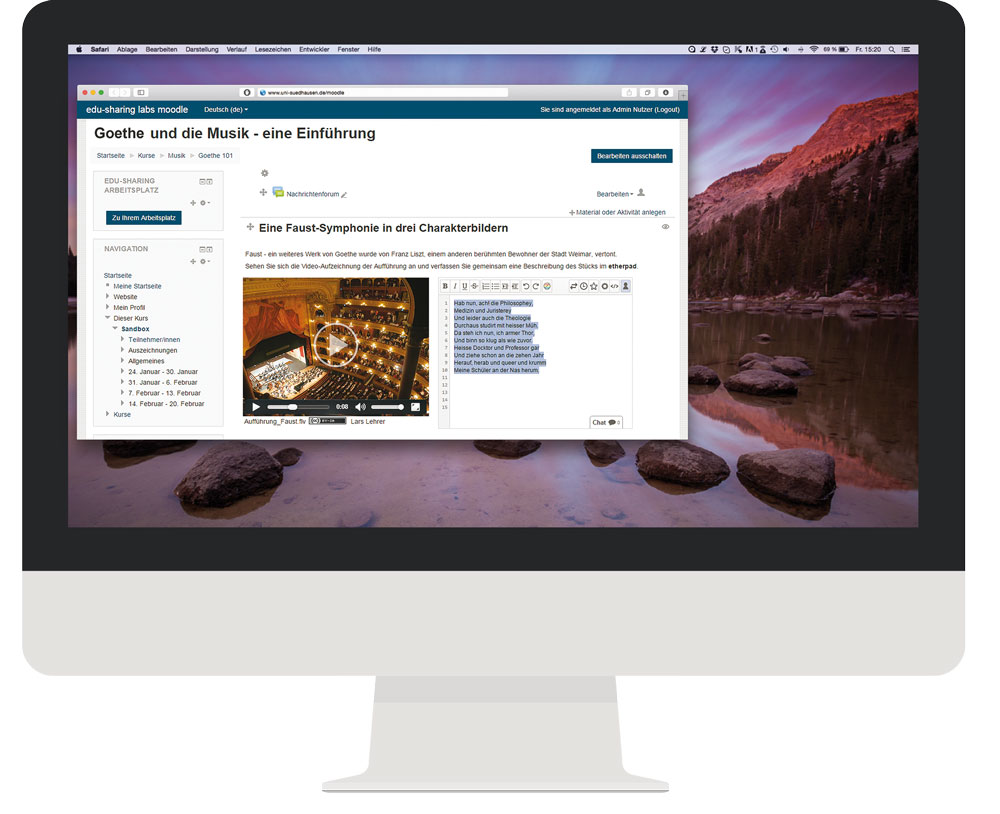 Integrated seamlessly
After the installation of the edu-sharing plug-in, our search engine is available in the material options and the text editor of your learning environment. Media and tools such as Etherpad can either be linked as a resource or embedded in WYSIWYG fields. For free content that is available under a Creative Commons license, edu-sharing automatically displays the author and license information correctly. edu-sharing plug-ins are available for many systems such as Moodle, OLAT, Ilias and MediaWiki. Your system is not listed? No problem, edu-sharing is open-source and can therefore be adapted to your needs easily.